Shiseido's Masahiko Uotani re-elected as CEO for second term
He will take on the role as President and CEO for another 5 years as the company works to accelerate its global missions
Masahiko Uotani
Beauty conglomerate Shiseido has reappointed Masahiko Uotani as its President and CEO for another five years.
The Japanese firm took the decision to reinstate Uotani after leading the early completion of its Vision 2020.
Both Shiseido's Nomination Advisory Committee and CEO Review Meeting confirmed Uotani should return to the role to help complete its corporate missions.
He will lead the execution of its growth strategies to accelerate globalisation and its, Beauty Innovations For A Better World goal.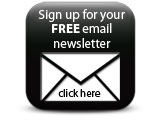 Uotani, who took up the role in 2014, will also be responsible for developing his employees that will succeed him to a level where they will be able to take over management.
Companies