Silab: Allowing elegant beauty
Imagine how anticipating, slowing down and enjoying time would ease the beauty routine! Embracing the ageing process in an elegant manner is one of SILAB's challenges.
At any age, elegant beauty is a touch of grace, sophistication and charm. Ageing is explored to perk up skin's youth processes in the spirit of timeless innovation. From 25 years old, ageing gracefully may be obsessional. Because age is the expression and the manifestation of wellness, vitality and proactivity, consumers become more focused on overall actions to lead over time.
SILAB's idea of ageing has expanded to include three actions - to anticipate time, to slow down time and to enjoy time - with a combination of elegant concepts: FILMEXEL, COHELISS and WELLAGYL.
Anticipate Time
Among millennials, the global trend is a desire to protect the skin's youthfulness and to combat the effects of fatigue. Being ultra-connected, they've become aware of the harmful effects of pollution and other environmental components on their skin, they are looking for products providing protection and breathability. Designed from IBPN technology, FILMEXEL is a natural second skin biopolymer. This protective, lifting and perceptible film embodies grace. FILMEXEL is a beauty booster that provides a natural touch while amplifying attractiveness.
Slow Down Time
In terms of beauty, active 40-year-old women demand products that address the appearance of early wrinkles with immediate and deep efficacy. Pioneer in the field of mechanobiology, COHELISS represents sophistication. It provides relaxing benefits by restoring the skin natural stretching effect. The aim is to slow down time by stimulating mechanical and biological cells functions in response to mechano-stress. Because of its biomechanical capacities, elasticity and firmness, COHELISS remains essential to rewake expression.
Enjoy Time
The question of age must be overcome and replaced by a timeless attractiveness. Over the last 30 years, consumers have gradually expanded their perception of anti-ageing from fighting wrinkles to accepting signs of ageing. Happy fifties' vision of beauty is now based on the enhancement of their well-being while staying in harmony with their age. WELLAGYL, a scientific translation of this trendy concept, is based on unprecedented in vivo and in vitro models. Purified from Rosa damascena, it symbolises the charm, a criteria that was clearly defined by women as a key driver of ageing well.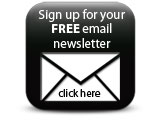 "If youth is the most beautiful flower, old age is the tastiest fruit". Looking and being at our best is a global and positive challenge at any age. With these three active ingredients, SILAB presents a modern and timeless guide to be proactive and to age gracefully.
Featured Companies