Simple promotes sustainable beauty with biodegradable face wipes
Beauty brand Simple is addressing the bad reputation of face wipes by launching a new mass market biodegradable range
Skin care brand Simple has introduced a range of biodegradable face wipes to the beauty market.
The new products (£4.39) are made from renewable plant fibres and sustainable wood pulp, while keeping the brand's traditional vitamin B5 and E formula.
They are also said to be free from artificial fragrances and colours, without the use of harsh chemicals, alcohol, parabens or phthalates.
Marketing Director at Simple Georgina Bradford said: "We understand that face wipes have an impact on our planet, so as the UK's number one face wipe brand, we want to lead the way and create the first biodegrade face wipes in the mass market.
"We know many consumers want the convenience of using a face wipe and don't want to have to choose between their preferred facial cleansing format and being kind to the planet - which is why we've added this new option to our range."
Traditionally, face wipes have suffered a bad reputation for their environmental impacts.
Campaigners have claimed more than 5,000 wet wipes were found in the Thames River, London, half the size of a tennis court.
The UK government has called for a ban altogether on the convenience beauty product, meaning brands will either have to develop plastic-free wipes or consumers will have to find an alternative.
The products are now available in selected Tesco stores.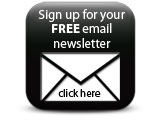 Companies