SkinCeuticals unveils aesthetic centre dedicated to men
SkinCeuticals Aesthetic Center is located inside W for Men clinic in Washington D.C.
Skinceuticals, a L'Oréal-owned skin care brand, has opened its first aesthetic centre dedicated solely to men.
The SkinCeuticals Aesthetic Center, based in Washington D.C., US, is located inside W for Men at the Washington Institute of Dermatologic Laser Surgery. W for Men is a clinical practice that offers advanced laser and other skin treatments for men. The SkinCeuticals centre will provide men with laser treatment and technology services using SkinCeuticals' formulations.
Brenda Wu, General Manager for SkinCeuticals, said: "As a brand, SkinCeuticals is founded in science and remains committed to dermatologists, clinical research and patient results. We are excited to bring the power of SkinCeuticals branding to this unique street-level centre, to drive heightened foot traffic and increase patient engagement. And in partnership with the expertise of respected dermatologists who are actively involved in the latest advances in skin innovation and technology, the center is sure to create an amazing new patient experience."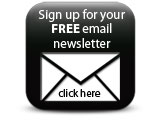 Meanwhile, Dr Terrence Keaney, who spearheads W for Men, added: "Men are increasingly interested in looking and feeling their best. Educating men on the right skin care regimen plays a significant role in my daily practice – and I see better patient compliance when I recommend products that offer both simplicity and a purpose. SkinCeuticals products really resonate with my male patients, because they address their fundamental skin care needs and are focused on science and immediate visible results. The resulting positive skin care habits, partnered with in-office lasers, injectables and other dermatologic tools, help us to achieve optimal clinical outcomes."
Companies