Skinfix makes UK debut exclusively in Boots
Skinfix, a Canadian skin care brand, has made its debut launch onto the UK market, retailing exclusively via Boots. The collection (£14.99-£17.99) is stocked behind the pharmacy counter and includes products designed to soothe and protect dry and eczema-prone skin. The collection is dermatologist-recommended and fragrance-free, and uses natural ingredients.
The Skinfix Soothing Collection includes Eczema Balm, Hand Repair Cream, Soothing Wash and Soothing Lotion. The brand is said to use a formula that has been established for 100 years.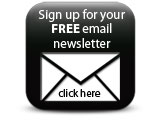 Launch: out now
Companies