Soap & Glory hires Rylan Clark-Neal to host debut podcast
For the 'entertaining and educational' pick-me-up podcast, the British TV presenter will talk listeners through his morning skin care routine
Soap & Glory has honoured the launch of its new Glow How tonic with a podcast hosted by Rylan Clark-Neal.
As part of the six minute 'Glow & Go' podcast – designed to be an 'entertaining and educational pick-me-up' – the British TV Presenter will talk listeners through his morning skin care routine and tips.
He is also expected to give a review of the new In The Glow How tonic (£12), which is said to be radiance-boosting thanks to its blend of 5% glycolic acid to hydrate, refresh and balance the user's complexion.
"Since my days of working in the beauty industry, I have been the biggest fan of Soap & Glory and when I heard about 'Glow & Go', I couldn't help but smile," said Clark-Neal.
"Everyone needs that extra little bit of sunshine in their life and my 'Glow & Go' podcast is bound to bring just that, with some skin care tips and tricks to leave you feeling extra radiant."
For fairer skin tones, Soap & Glory recommends using the product once a day after cleansing by swapping a product-soaked cotton pad over the face, and once a week for darker skin tones.
"Glycolic acid products are an absolute must when it comes to nailing that radiant base," added Munnawar Chishty, Global VP and Marketing Director at Walgreens Boots Alliance, the owner of Soap & Glory.
"Not only do they boost collagen production, helping to reduce fine lines and wrinkles, but they also work to gently shed surface dead skin cells, thereby tackling issues such as hyperpigmentation and dullness.
"The chamomile extract then works in tandem with the glycolic acid to reduce irritations, ultimately leaving skin feeling refreshed, soothed and with that coveted glow."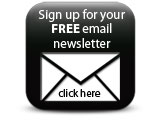 The product is available exclusively at Boots stores and online via boots.com.
Companies