Solvay introduces eco-friendly plastic bead substitute
Chemicals company introduces safe and sustainable exfoliant substitute
Chemicals company Solvay has introduced an eco-friendly grade of its Tixosil range of highly dispersible silica products, designed to substitute plastic beads in exfoliating products.
The product is supplied in micropearl form as a replacement for plastic (PE) beads, which have recently raised environmental concerns due to their potential pollution hazard when leaking from municipal waste water treatment plants.
"Tixosil MicroPearl Silica is a non-dusting, environmentally safe and sustainable alternative to plastic beads," said Francesca Peditto, Application Manager at Solvay Silica. "In exfoliating formulations for personal care, it combines equivalent performance with cost-saving benefits, such as superior dispersion in aqueous solutions, a wide scope for the inclusion of actives, lower surfactant concentration and reduced texturing agent usage."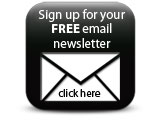 Solvay produces its silicas in a precipitation process that uses sand as a raw material - the most abundant mineral present in the crust of the earth. According to the company, Tixosil is odourless, chemically inert and considered non-hazardous in manufacture, transportation, handling and application.
Companies