South Korea aligns cosmetics safety regulations to the EU
New regulations will apply to all products imported, manufactured and distributed in South Korea
South Korea is tightening its cosmetics safety regulations, bringing them more into line with EU legislation, including limiting the use of MIT and chlorophene, according to a report by intelligence provider, Chemical Watch.
The new regulations will apply to all cosmetics that are imported, manufactured and distributed in South Korea.
The reductions of substances allowed in cosmetics are:chlorophene: reduced from 0.2% to 0.05%; dimethyloxazolidine: reduced from 0.1% to 0.05%; methylisothiazolinone (MIT): reduced from 0.01% to 0.0015% in rinse-off products; p-chloro-m-cresol: reduced from 0.2% to 0.04%; and propionic acid and its salts: reduced from 2% to 0.9%.
A ban on salicylic acid and its salts, and iodopropynyl butylcarbamate (IPBC), which currently applies to cosmetics aimed at infants aged three years and under will be extended to cosmetics aimed at children up to 13 years of age.
The following hair dye ingredients will be allowed for use in oxidative hair dye products at these concentrations: 2-amino-3-hydroxypyridine: 1.0%; 4-amino-m-cresol: 1.5%; 5-amino-6-chloro-o-cresol: 0.5%; 6-hydroxyindole: 0.5%; hydroxybenzomorpholine: 1.0%; hydroxyethyl-4,5-diamino pyrazole sulfate: 3.0%; and hydroxypropyl bis(N-hydroxyethyl-phenylenediamine) HCl: 0.4%.
A test has been introduced to determine the free alkaline content of facial bar soaps, while the use of peanut oil and hydrolysed wheat protein in cosmetics has been brought into line with EU regulations and limits have also been set for the use of marigold flower extracts and oils.
Tagetes erecta, also known as African or Mexican marigold, will be prohibited, while Tagetes minuta (Southern Cone marigold) and French marigold (Tagetes patula)will be restricted to leave-on products at 0.01% and rinse-off products at 0.1% concentration.
The maximum concentration of alpha-terthienyl in cosmetic ingredients will be limited to 0.35% and there will be a ban on its use in sunscreens or products designed for use with UV light.
To discover the latest on new EU regulations and how to enter new markets, register to attend the 2019 Cosmetics Business Regulatory Summit today.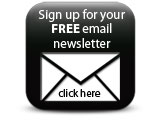 Companies