Spec-Chem Industry Inc. introduces Black Tea Seed Oil for skin care
Product Code: 210004
Product name: Black Tea Seed Oil
Trade Name: SpecKare BTS
Features:
The use of tea seed oil was recorded more than a thousand years ago. Tea seed oil was traditionally used to treat skin diseases such as scalds, burns, tinea corporis and chronic eczema. SpecKare BTS Black tea seed oil is rich in nutrients, including unsaturated fatty acids, camellia glycosides, phospholipids and saponins, vitamin E, polyphenols and tannins, etc. The content of unsaturated fatty acid is more than 82%.
SpecKare BTS Black tea seed oil highly contains natural polyphenols. Polyphenols is an effective free radical scavenger, which can prevent cardiovascular, cerebrovascular diseases and cancer. Meanwhile, vitamin E content in black tea seed oil was higher than other edible vegetable oils. This makes it more effective in anti-ageing and Enhancing immunity.
SpecKare BTS Black tea seed oil is stable and it is not easy to deteriorate under the sealed storage. It features light tea fragrance. Applied in high-end skin care products, it not only creates healthy skin, but it also brings sense of beauty and confidence.
Its functions in cosmetics and skin care lie in:
Anti-stretch mark
Eliminate free radicals,
Promote the metabolism,
Enhancing immunity.
Repair and Anti-Ageing
Clean oily skin
It's clinically approved that SpecKare BTS Black tea seed oil)works effectively for anti-stretch mark. It is a top priority for woman after giving birth to a baby.
Cosmetic application: advanced cream or foundations, massage oil, cleansing oils and baby care product etc.
Recommended dosage: 1-10% for emulsions; 100% for oil products.
Shelf life: 36 months Package: 1kg, 25kg
Storage: Sealed in cool and dark place.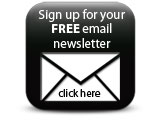 Physicochemical indexes
Featured Companies