Stella McCartney releases new Stella Peony fragrance
Stella McCartney has released its latest flanker scent to the original Stella Peony
Stella McCartney is releasing its latest fragrance Stella Peony (£22) a flanker of the brand's original Stella Peony scent.
The perfume is inspired by the English countryside with a woody, floral scent, spiced with black pepper and grounded cedar, accompanied by top notes of mandarin, freesia and lotus flower.
McCartney said: "There was always something in the original Peony fragrance that really caught the spirit of what we do at Stella McCartney, and we wanted to bring back that unique scent."
The British fashion designer collaborated with her sister Mary McCartney who photographed the campaign for the new fragrance.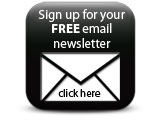 Mary McCartney said: "I wanted the still to complement the motion pieces captured: to be attainable, laid bare, on a journey, following a scent; vignettes of femininity at its most glorious and dynamic."
Companies