Stephenson Group makes soap bases 100% sustainable
Palm oil first for UK soap manufacturer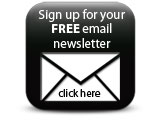 The Stephenson Group has signed a deal which it says makes it the first soap manufacturer in the UK to use segregated Roundtable on Sustainable Palm Oil (RSPO) certified sustainable palm oil in the production of its soap bases. The company now has certification to confirm that its soap bases are made with 100% RSPO certified sustainable palm oil.

Formed in 2004, the objective of RSPO is to promote the growth and use of sustainable palm oil. It comprises industry stakeholders including oil producers, manufacturers, retailers and conservation groups and last year standards for certification were agreed. The palm oil used by the Stephenson Group is grown in Papua New Guinea and refined in the UK.

"This agreement is a big step forward for ecologically aware soap manufacturing in the UK," comments Jamie Bentley, chief executive of the Stephenson Group. "A decent portion of high street soaps contain raw materials that are unsustainable. However, this new certified source will allow soap firms and retailers to make good on their commitment to eradicate unsustainable palm oil from their products.

"It is believed that there would be a major cost implication for soap manufacturers by moving to certified sustainable palm oil with some suggestions being that costs would double. In reality we believe that it will only add around 5p to the retail price per 100g bar of soap. I believe consumers would accept that small rise for the sale of the ecological and environmental difference the cultivation of certified sustainable palm oil can make to the planet."

The Stephenson Group's speciality soap bases are made in the UK in West Yorkshire and are exported worldwide where they are used by manufacturers to create finished soap bars by adding fragrance, colour and additives. The company produces 15,000 tonnes of soap bases a year.


Featured Companies