Surfachem appoint new Key Account Manager - Brands
Surfachem is pleased to announce that on the 12th of September Lauren Kempen joined our UK sales team as Key Account Manager - Brands.
As a Key Account Manager Lauren will be responsible for communicating Surfachem's ingredient portfolio and concepts with brand holders and formulators. Lauren will be Surfachem's principal point of contact for supermarkets, departments stores, multinationals and consultants ensuring a presence at every level throughout the decision making chain.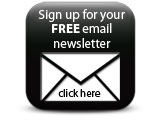 Lauren joins Surfachem from the Cornelius Group where over the past five years she held positions in Sales, Marketing and Technical sales before undertaking the role of Key Brands Account Manager in which she worked with the brand holders within the personal and animal care markets.
Featured Companies