Swiss Clinic adds Hand Dry Mask to product portfolio
Swiss Clinic has announced an extension to its product range: Hand Dry Mask (£24).
Made of a soft textile material with embedded active ingredients, the mask adapts to fit the contours of the hands comfortably and snugly. It combines moisturising natural ingredients including shea butter and avocado oil, as well as plankton extract brestine, which tightens the skin by encouraging fibroblasts to contract and Canadian willowherb, which protects the skin from free radicals.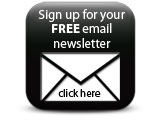 Swiss Clinic recommends that its Hand Dry Mask should be applied to clean hands, gently massaged to activate the ingredients then left on for 15 minutes; each mask can be used three times and is also available in a £64 pack of three to use as a nine day treatment.
Companies