Swissline launches 5-sku skin care range inspired by millennials
The new Age Intelligence Recovery Serum and four targeted boosters are designed to be used together for maximum effect
Luxury skin care brand Swissline has released its Augmented beauty collection, designed to target specific skin care needs.
Inspired by millennials the range is also said to tackle the signs of ageing.
Custodio d'Avo, Swiss line's International Brand Director, said: "Augmented beauty isn't just a term to provide a framework for a collection of products, it represents a movement of a generation, a democratic revolution in skin care."
The brand's Age Intelligence Recovery Serum (£151), featuring tightening, anti-ageing and protecting properties, is designed to be used in conjunction with one of the four other products released in the collection.
On offer is its Source Booster, Perfection Booster, Evenness Booster and Radiance Booster (£68 each).
The products are available now from swissline-cosmetics.com.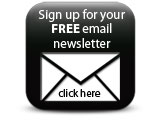 Companies