Symrise debuts pressed plant juices for use in cosmetics
Ingredients supplier Symrise has debuted a series of freshly pressed plant juices within its Actipone range, that are said to have proven effects in cosmetic products including moisturising, soothing and antioxidant properties.
The juices, which are certified organic and fully traceable, are created via a gentle manual pressing technique after harvesting to ensure best preservation of the plant's ingredients. The juices include: dandelion, horsetail, Melissa, ribwort, stinging nettles and ginger.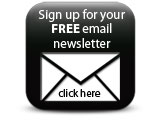 "With this new area of application for traditional plants, we're giving our customers the opportunity to create trendy and inspiring plant concepts for different product categories," said Simon Peter, Global Product Manager Botanicals at Symrise. "Our freshly pressed plant juices transfer the green juicing trend to cosmetics with fresh, unadulterated, effective and organic ingredients."
Featured Companies