Symrise launches KeraSym Rescue at in-cosmetics in Sao Paulo
Symrise presents natural hair care innovation in Latin America. Amazon complex repairs and protects hair damaged by bleaching and dyeing
Marcia Paula, Global Product Director for Hair Care
Symrise launched its innovative hair care ingredient KeraSym Rescue at in-cosmetics 2017 in Latin America. The substance helps regenerate bleached damaged hair and uses ingredients from Symrise Amazon.
Symrise developed the novelty in its hair care center in São Paulo.
Hair modifying processes, such as colouring and bleaching damage the hair in the long run. It can become brittle, dry and loses vitality. In some regions, up to 70% of consumers regularly buy specific products for chemically damaged hair. Symrise has gained these finding from its own consumer insights. Combining these consumer needs with their thorough hair care expertise, the researchers have developed KeraSym Rescue.
Protection against damage induced by bleaching and dyeing hair
KeraSym Rescue is an exclusive, 100 % natural ingredient. Symrise sources the raw materials through its location within Symrise Amazon where it also engages within the local communities. The product combines the strengths of Cupuaçu and Cocoa into a unique composition. KeraSym Rescue is able to protect the keratin from the damaging processes of bleaching, dyeing and heat exposure. It can be used in shampoos, conditioners, hair oils and hair treatments that are used at home or by hair professionals.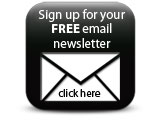 Marcia Paula, Global Product Director for Hair Care, presented a technical seminar about the technology behind KeraSym Rescue on September 21st.
Featured Companies