T-LAB Professional launches eco-friendly sport and travel collection
First time ever professional premium skin and hair care products are now available in eco-friendly format
This customized innovative solution has allowed us to significantly reduce plastic usage and negative impact on the environment in comparison to other travel-sizes and several-use plastic options available on the beauty market.
We are proud to provide our customers with individual lightweight, functional format perfectly suitable for carry-on suitcase and a handbag.
Enjoy T-LAB Professional Natural Luxury Collection on-the-go!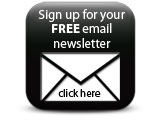 If you would like to become T-LAB Professional Partner in your country, please contact us at tlab@vtholding.com
Featured Companies