TARIO Sports Recovery Bath Soaks
TARIO Sports Recovery Bath Soaks are created to boost muscle recovery post cardio, strengthening or competitive sports training. The luxurious magnesium bath flakes replenish essential minerals, nourish skin and support muscle recovery.
Blended with the anti-inflammatory properties of zingy fresh lemon, peppermint, eucalyptus and the calming benefits of camomile to help relax body and mind.
Bringing together natural elements from land and sea, TARIO Sports Recovery Bath Soaks use only the purest known source of magnesium flakes and 100% natural essential oils. All ingredients are palm-oil free, cruelty-free and vegan friendly.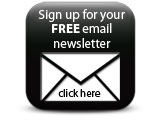 Available online at www.tario.co.uk, Instagram.com/tariobath and Facebook.com/tario.uk.
Companies