TRI-K announces new preservative platform for cosmetic proteins – NPNF
The major initiative is designed around removing all parabens and formaldehyde donors from TRI-K protein lines
TRI-K Industries Inc. has implemented a major initiative designed around removing all parabens and formaldehyde donors from TRI-K protein lines. As of 1 December 2013, all liquid cosmetic proteins are now produced with new preservative platform NPNF (non-paraben, non-formaldehyde).
Stringent challenge testing was performed in order to maintain the efficacy of the proteins and uphold the same standards customers have come to expect. This robust NPNF platform was created for the broad line of vegetable and non-vegetable based proteins to help meet the needs of customers in a safe and effective manner.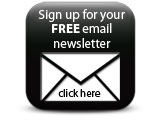 NPNF - Preserved with confidence.
Featured Companies