Temporary changes will make it easier for UK distillers to make hand sanitiser
HMRC puts in place further measures to support companies who wish to contribute to production
HM Revenue & Customs (HMRC), the UK's tax authority, has announced temporary changes to its rules regarding the use and supply of denatured alcohol and duty-free spirits, in order to help businesses who produce – or wish to produce – hand sanitiser and gel.
Licenced distillers and gin manufacturers that hold duty-suspended ethanol in an excise warehouse can now either denature this ethanol by producing a hand sanitiser that meets World Health Organisation (WHO) formulations for handrub, or by meeting the formulations of industrial denatured alcohol, or trade specific denatured alcohol 1, 6 or 7.
Such manufacturers would not need HMRC approval, said the authority, but must keep records of the amounts of ethanol denatured and the method used.
Companies that are not licenced distillers but want to make hand sanitiser can use industrial denatured alcohol, trade specific denatured alcohol 1, 6 or 7 or duty-free spirit (but, in this case, only if the hand sanitiser is for supply to hospitals and care homes).
Such companies should apply to HMRC in the usual way, however.
An HMRC spokesperson told Cosmetics Business: "Duty is not payable on the alcohol content of hand sanitiser, providing the alcohol used is denatured.
"HMRC has put in place measures to support distillers and gin manufacturers so they can be quickly authorised to denature alcohol (or their waste products), where these are held within an excise warehouse and the intended purpose is to produce hand sanitiser.
"These measures, along with others, have enabled HMRC to increase the amount of authorised denatured alcohol available for hand sanitiser production by 2.5 million additional litres.
"HMRC does not intend to relax the duties on non-denatured alcohol for use in hand sanitisers, but these significant further announcements  will allow those who are already authorised expanded scope to use denatured alcohol."
HMRC advised that it would provide 30 days notice before withdrawing these temporary measures.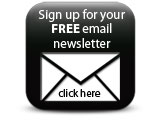 Last week, HMRC announced that it would fast-track applications to use denatured alcohol in hand sanitising products; this most recent announcement should boost UK production of hand sanitisers even further.
Companies