Tesco ramps up beauty offering
Colour Cosmetics | Hair Care | Skin Care
New launches for own brand line
Tesco has ramped up its beauty offering by adding a slew of new launches to its own brand offering. The new Tesco Pro Formula includes a host of items across the skin care, hair care and men's grooming categories. Stand out products include the new Radiance Hot Cloth Cleanser, Hair Defence Intensive Masque and Orange Fizz Shower Gel for men. Meanwhile, the British supermarket chain has also revamped its standard personal care range with new-look packaging and ingredients in partnership with design agency Parker Williams Design. The packaging now features bold colours, as well as illustrations of the ingredients used in each product. New product additions to the line include Sensitive Night Cream and Radiance Body Lotion.
Colour-wise, Tesco is adding a new cosmetics line to its exclusive Along Came Betty brand. Currently known for its skin care, the brand will now expand its product portfolio to include face products such as foundation and primer, along with blusher, mascara, eyeliner, lipsticks and nail varnish. Prices range from £4.99 for an eyeliner to £8.99 for foundation.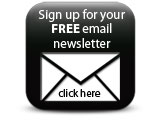 Finally, Tesco is also launching a new styling range designed by UK reality TV star Joey Essex named D'Reem Hair. The line contains five different styling products priced between £2.99 to £3.99, which will be available in store and online.
Companies