The 4 winter beauty problems consumers are most worried about
New research has revealed which skin and hair conditions consumers need help preventing during the colder months
As the final leaves fall and the nights draw in, winter can be a time for beauty reinvention for consumers.
They may want to try out an autumnal berry lipstick shade, dabble in moustache wax this Movember, or discover a glimmer eyeshadow for New Year's eve.
However, it's no secret that the colder months aren't the easiest for maintaining a beauty routine.
New research by UK-based medical practice Dr Newmans Clinic has revealed what consumers are worried about this winter – leaving the question, how can your brand help?
Cuticle woes
In fourth place on the list of most frustrating seasonal beauty issues are peeling cuticles as 6.6% of respondents confirmed that their nails bear the brunt of the cold weather.
Why? Well, the nails and cuticles are made of the same proteins as skin, which loses moisture during cold weather – so it's best to ramp up the importance of cuticle oil in winter.
Not-so rosy cheeks
Thanks to quaint scenes from Little Women and Christmas movies, there's nothing like pink cheeks on a snowy day.
But facial redness is another kettle of fish, with the condition often being painful or embarrassing for consumers – and almost 15% agreed that it's something they're worried about this winter.
Why? The concoction of central heating, alcohol and reduction of moisture in the air can irritate the skin.
While many brands are doing their best to inform consumers about the importance of SPF in the summer, little is done to educate consumers about a winter skin care routine and which ingredients can reduce redness.
Frizzy hair
Perfectly applied lipstick (check), sparkly dress for the office party (check), glamorous hair? Not quite.
Despite brands doing their best efforts to help customers achieve their Insta-style goals, a quarter of British women are concerned they won't be able to protect their hair from the season's merry-go-round of temperatures.
Why? As per the winter issues discussed above, when it comes to the hair, consumers are also concerned about the wind and how the increased use of heated stylers will damage their tresses.
And the winner goes to...
Claiming the star on the top of the tree for the most worrying winter beauty problems with 48% of votes, is chapped lips.
Why? For many the problem is as expectant as a turkey dinner this winter, but the cause isn't one size fits all.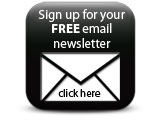 But in reality, chapped lips aren't just caused by the cold – brands must also take into consideration how dehydration, medication and allergies can impact the pout too.
Companies