The Bearded Man launches advent calendar
The Bearded Man is catering to the growing demand for alternative advent calendars with the Beard Oil Advent Calendar (£29.99).
The set contains 24 miniature oils with a different scent for each day of advent. Some of the scents included and are exclusive to the calendar.
Existing scents in the set include Bay Rum, Irish Moss, Bergamot, Black Coffee, Rain Forest, Cedarwood, Tobacco and Sicilian Lemon.
Key ingredients in all of the oils include almond oil, vitamin E and grapeseed oil.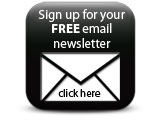 Launch: out now
Companies