The Body Shop partners with International Alert to help refugee children
The Play for Peace campaign aims to help Syrian refugee children this Christmas
The Body Shop has partnered with International Alert's Peace for Play project to help traumatised children in Syria cope with the sufferings of conflict.
Each gift purchased from the Body Shop's seasonal gift collection will help fund the project for one year in the Shatila refugee camp in Beirut, Lebanon.
The project uses recreational and creative activities to help refugee children deal with the traumatic experiences of war.
Harriet Lamb, CEO of International Alert, said: "Some young Syrians struggle to remember a time before violence and loss, before they had to flee their homes and become refugees. We provide a safe space for them to play, and be children again.
"Every gift you buy from their seasonal gift collections will help bring a smile to a Syrian child's face. What a great way to share the spirit of Christmas."
"We are proud to be supporting International Alert this Christmas. The Body Shop has always been passionate about tackling global issues and empowering customers to make a difference," said, Jessie Macneil-Brown, Senior Manager Campaigns and Corporate Responsibility, The Body Shop.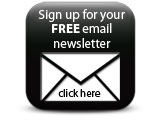 International Alert was founded in 1986 and works with local people, companies and governments to bring peaceful solutions to communities that have been affected by conflict.
Companies