The Keys to Successful Supplier Relationship Management Processes
Best practices for supplier relationship management start with treating suppliers like trusted partners and often end with implementing a management system
The world of international commerce is becoming increasingly complex and requires a rethinking of the approaches taken when getting products into new markets. Updated regulations, changing borders, and supply-chain snags mean that companies now, more than ever, need to carefully consider a multitude of aspects before selling into a particular market.
The complexity grows with a global raw material supply chain. Suppliers play a large role to make sure products get from ideation to retail shelves with minimum delays, and a functional relationship between companies is crucial for success. More often than not, suppliers are located in different time zones and speak different languages. Add the level of management and organisation needed to maintain compliance in the cosmetics industry, and it becomes an even greater challenge. Back home, corporate governance increasingly requires a supplier management system that proactively facilitates operational excellence and improves communication with suppliers.
Supplier Management Solutions
Supplier management solutions typically feature a centralized, database-driven technology. The core technology allows data to be stored in one place, while tracking changes and updates to related information so that it's easy to find the most up-to-date documents, data, and decisions.
A go-to supplier management software tool should be quick and easy to install, run and maintain. It should provide effortless information exchange outlets between companies, with the high-level visibility an organization needs to make decisions.
A supplier management solution must facilitate communication between entities while:
Assuring supplier-identity privacy and protecting other key supply chain data
Assessing regulatory risk around proliferating regulations worldwide
Providing a centralized relational database as a basis for related product reports
Integrating with other relevant enterprise-wide software systems.
Starting with these stable, foundational principles assures that your Bill of Materials (BOM) complies with regulations across the world, that the strategic advantage in your supply-chain data is protected, and that you have a central place where key documents and communications are stored.
In many industries, and the cosmetics industry in particular, companies rely on multiple suppliers. Product formulation can involve a wide range of raw materials; sourcing these from multiple suppliers becomes more difficult as a company expands. For both brands and suppliers, a solution that incorporates the exchange information in one location, where each entity has an easy method to alert the other of changes, is an invaluable tool for ensuring efficient relationships.
Some companies use a supplier management solution to support additional operational benefits, such as using and examining tracked data. This can help:
Make strategic business decisions
Implement more efficient working methods
Optimize formula parameters
Improve procurement processes
Ensure compliance with international restrictions governing ingredients in supplied goods and materials.
Such a framework can facilitate improved relationships with suppliers, alongside the implementation of a few key best practices. It starts with considering the supplier's point of view.
Ways to Improve Relationships with Suppliers
What do suppliers want from a business? Asking this question encourages approaching third-party relationship management from a supplier's point of view. By and large, suppliers want the same things as their downstream customers:
A clear agreement
Trust and reliability
A 'pivot plan'.
Supplier management best practices start with an agreement. The agreement must put forth clear terms of engagement, including deliverables, timeframes, compliance requirements, compensation details, plus buy-in and sign-off from key stakeholders. Having designated point-persons from each organization is recommended, even at the agreement stage.
Trust and reliability are built over time, as both parties – buyer and seller – consistently follow terms of the agreement. Vendors must be paid on time or trust wanes and the vendor shifts their priority to customers who are more reliable. Vendors must deliver on time, or the downstream customer loses trust and confidence in the supply. An effective solution will provide the key metrics to help make those decisions on how effective the relationship is. If delivery and payment are both met consistently as agreed, two foundational components of supplier relationship management are in place.
Supplier management best practices start with an agreement. The agreement must put forth clear terms of engagement, including deliverables, timeframes, compliance requirements, compensation details, plus buy-in and sign-off from key stakeholders
Another key to realizing a successful supplier strategy is having a 'pivot plan' to turn to in the event of the unexpected. Implementing consistent ways of communicating between suppliers and customers from the outset goes along with this — do you have your point-person's contact information? Can you quickly access or request the information you need when you are in a time-crunch?
Point-persons are trained in 'what-if' scenarios to address possible snafus, such as delivery delay, a sudden shift in regulatory requirements in a target market, or a supply chain snarl based on unforeseen trade, political, or natural events. If needed, a change order — an addendum to a contract or statement of work — is often used to quickly address an unexpected situation. Of course, a solution with enough visibility to proactively address these challenges, and that can integrate with need-to-know regulatory information should be used to minimize these reactive scenarios.
Drivers for Improved Supplier Relationship Management
Successful third-party supplier management is driven by many considerations.For example, there is risk of brand damage from product recalls where standards haven't been met due to poor data maintenance or unsteady communication with vendors. Another driver may be a company's desire to promote products where raw material sources are known and traceable
Key drivers to improving a supplier management system include:
The absence of centralized data banks of granular information about ingredients and supplied materials
A need to analyze formula ingredients and chemical components across a global supply chain
The increasing complexity and enforcement of ingredient legislation, such as the EU REACH regulation, the ban on animal testing for cosmetics sold in California, and Prop 65 changes
Escalating costs of building and implementing an in-house solution
Lean manufacturing requirements for a best-practices approach to globally managing product ingredient information
Assessing, implementing, and monitoring sustainability objectives.
When dealing with vendors and suppliers, the drivers should be addressed by the supplier relationship management solution you choose to implement. The solution should address risk factors to allow for reporting, as required, financial and non-financial risks, which includes compliance aspects of supplied goods, vis a vis global trade, FDA legislation, and state-level mandates.
Proactive Supplier Relationship Management
Good vendor relationships rely on the same tenets of any strategic business relationship, including a good contract, trust built over time, contingency plans, and effective software to support the relationship. Supplier management solutions should also help to manage data about supplied goods to improve business operations.
Sometimes the best solution is the most obvious: facilitating a good supplier and vendor relationship management process requires including your partner in on your company's plans and needs. This thoughtful approach to supplier relationship management increases operational excellence and improves a company's bottom line over time.
An integrated information management system supports proactive supplier relationship management, accelerates your NPI cycle, reduces risk, shortens time to market, ensures compliance and that your resources are operating efficiently.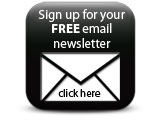 In need of discussing your supplier relationship management options? Contact Ithos Global for a consultation on best practices for partnering with your suppliers.
Featured Companies