The Shilla Duty Free celebrates Changi Airport openings
The 19 new stores stock 182 brands, with roughly 80 new to the airport
South Korea's The Shilla Duty Free recently held a grand opening of its 19 new Cosmetics & Perfumes stores across Singapore's Changi Airport terminals.
The duty free stores, which opened across the airport's three terminals over four months ago, are said to stock 182 brands. Approximately 80 of these brands are completely new to the airport, while 26 are reported to be exclusive and unavailable anywhere else in Singapore. Among the brands exclusive to Singapore are Aromatica and Jean Louis Scherrer Perfume. Shilla has also introduced more than 35 Korean brands to cater for the increasing demand of such products among Asian shoppers. Approximately half of these brands are exclusive to Changi, including It's Skin, Whoo and Hera. The offering is said to be the largest collection of Korean cosmetics brands outside of South Korea.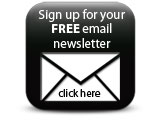 To accompany and celebrate the official opening of the stores, Shilla is offering special discounts and free gifts to airport shoppers. In line with the ongoing retail trend for beauty services on the shop floor, Shilla also announced that by June a new double-storey outlet in terminal 3 will provide facials and beauty consultations. Changi Airport saw 54.1 million passengers pass through its doors in 2014, setting a new record.