The Social CBD steps up with foot cream launch
The Oregon-based cannabidiol wellness brand specialises in drops, vapes and now topical creams
US cannabidiol specialist Social CBD has ventured into foot care with its latest launch.
The Foot Renewal Cream (US$35) is the second topical cream from the brand and is formulated with hemp extract, arnica, white willow bark and menthol to help soothe overworked feet.
Meanwhile, the blend of shea butter and avocado oil is designed to hydrate dry, tough skin.
According to Social CBD, the cream is ideal for every type of lifestyle and activity from marathon training to events in high heels.
"Social CBD's mission is to educate consumers on wellness alternatives to support any and all daily routines," said Angelo Lombardi, President of Social CBD.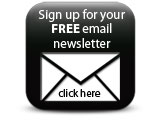 "It's the 21st Century, CBD isn't just for the stars. Social CBD offers high-quality, lab-tested CBD products accessible to all."
Companies