The power of beautiful packaging
Join HCP at Luxepack New York 2019 | Booth A12 Javits Center (15-16 May 2019)
First impressions count! 94% of consumers' purchasing decisions are based on appearance so aesthetically appealing packaging makes the difference. HCP can quickly adapt stock packaging with eye-catching finishes and decoration, to differentiate and customize ranges.
Shown above is the Radii Rectangular Midi Palette; a newly developed and highly versatile stock pack displayed with a range of unique and decorative designs in blue hues. Ideal for limited edition launches for eyes, lips, brows or multi-product.
Many of HCP's stock packs feature a cover recess to fit a variety of decorative top-plates including flat plastic, gel, fabric, aluminium, paper or plastic dome.
Spring Summer 20 Trends
HCP Packaging's trend ranges showcase an extensive portfolio of stock packs and finishing capabilities, inspiring customers to transform their ranges.
Palm Beach
The Radii Round Pressed Powder Compact with 'Glitter Storm' Top-Plate (98G) brings a unique decorative element with chunky neon sequins floating above a fun, summer-inspired graphic.
Dolce Disco
The Radii Round Pressed Powder Compact with Domed Top-Plate (98K) features a soft curvature to the pack which can be enhanced with a creative layering of finishes.
For more information on HCP&'s stock packs and decoration capabilities, please contact your local HCP representative.
HCP Launch US Mascara & Brow brush Innovation & Development Centre
HCP's newly constructed 'Mascara and Brow Brush Innovation Development Centre' provides an interactive and collaborative environment for customers to achieve the perfect application. The centre brings together over 40 years of twisted-wire brush making knowledge and expertise, as well as state-of- the-art micro-injection moulded brush ingenuity. Aligning HCP's internal design resources and shared engineering brush and package knowledge, the centre fosters a creative process for delivering a targeted brush application, with the unique unified approach significantly reducing development cycle time.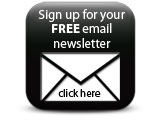 To find out more get in touch: mascara@hcpackaging.com.
WWW.HCPACKAGING.COM
Featured Companies