The show must go on as the Pure Beauty Global Awards 2021 opens for entries
The global industry event returns for its 4th year, after launching in Dubai in 2018
Entries are now open for the global version of the acclaimed Pure Beauty Awards UK.
The awards showcase the latest trends and innovations to hit the beauty industry, and provide the chance for brands both niche and mass to gain international recognition.
The 4th edition of the international event will have 42 awards for brands to enter, including some new additions; Best New Eco-Warrior and Best New Disruptor Brand, as well as the evolution of Best New Beauty Supplement into a category of its own.
Pure Beauty's Acting Editor, Sarah Parsons, commented: 'In a year that has been anything but normal, we've seen beauty brands respond with resilience and innovation. We can't wait to celebrate them, and to see how they continue to evolve in this ever-changing industry.'
Who are the winners?
The Pure Beauty Global Awards are entered by brands from all over the world, from new and niche through to mass market companies.
Previous winners have included Dr.PAWPAW, Face Halo, Forest Beauty, Ave + Edam, Luneia, L'Herboflore and Seoulista Beauty.
The 2020 edition of the event was held virtually due to the coronavirus pandemic, and over 900 people from countries around the world tuned in to watch, with many hosting their own viewing parties at home whilst dressing for the 'festival of colour' theme.
How to enter
Entries are placed online via the entry form and do not take long to submit.
Follow these simple steps:
Visit purebeautyglobalawards.com and review the entry criteria
Select your category
Complete the entry form and upload product images
Pay for entry upon submission
The closing date for entries is 4 February 2021.
When entries close, what happens next?
The shortlist – which will be selected by Pure Beauty's editorial team – will be published in a special edition of Pure Beauty magazine in March 2021.
From there, an international expert judging panel will vote for the winners.
Winners are then announced live during a glamorous awards ceremony.
The awards ceremony
The 'Circus' themed winners ceremony will take place on 12 May 2021 at Hotel Okura in Amsterdam.
In the event of the ceremony not being able to take place in person, the event will be streamed online for viewers at home.
Winners will also be featured online at cosmeticsbusiness.com and in the July issue of Pure Beauty magazine.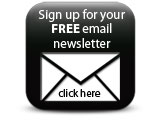 For any enquiries, please contact purebeautyglobal@hpcimedia.com or call +44(0)207 193 6701.
Companies