This US Olympic figure skater is launching a skin care line
Johnny Weir is collaborating with Japanese brand Onsen Secret to create a range of products
US figure skater Johnny Weir will be launching a skin care line with Japanese brand Onsen Secret.
The two-time Olympic bronze winner announced the partnership via a video posted on Facebook.
Weir said he has admired Onsen Secret's heritage prior to the partnership.
"If you follow me, you probably already know that I love Japan and I love skin care," Weir said.
"Several months ago, I fell in love with this company called Onsen, which is a skin care company that utilises the restorative, lovely properties of Japanese mineral waters from the Onsen hot springs."
The collaboration will be supported via a series of social media posts, both on Weir's and Onsen's Facebook pages.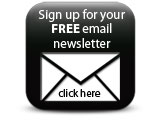 Consumers are being encourage to interact with the posts by providing feedback about what they want from their skin care products today.
Watch the announcement here:
Companies