Treatwell enters partnership with SumUp for its payment solution
Together with financial technology brand SumUp, customers will now be able to pay for their beauty services through the Treatwell app
Beauty booking app Treatwell has entered a partnership with payment technology firm SumUp.
Treatwell customers will now pay via the Connect app using SumUp's processing system.
By using this service it will allow businesses to receive payments quickly and reduce admin for companies.
Madeleine Raynel UK Country Manager for Treatwell said: "Treatwell exists to help our partners - the salons, spas and businesses that make up the beauty industry - thrive in a year of unprecedented digital innovation."
Meanwhile, Marc-Alexander Christ, SumUp's founder said: "Our mission is to empower businesses worldwide no matter how unique, small or mobile.
"This passion to support and help entrepreneurs thrive is something we share with Treatwell and this partnership is a step towards make 25,000 Treatwell merchants Europe-wide succeed by offering them card acceptance."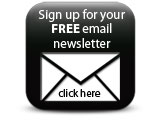 According to Treatwell, it now partners with over 30,000 salons and spas across Europe and has more than 10 million customers booking through the platform every year.
Companies