True North coaches consumers with new skin app
The new Skincoach app puts the Danish brand's skin-scanning machine technology in the hands of the consumer
Skin care brand True North, created by medical research specialist Jan Behrens, has unveiled its new Skincoach app.
The app enables customers to diagnose problems with their skin through their mobile device.
It does this by measuring a range of indicators - including redness, dehydration, dryness and lines - from mild to severe and gives recommendations of which True North products will improve the skin.
At the app reveal, Behrens said: "A good prescription comes with a good diagnosis."
From the photograph taken on the app, Skincoach picks up user's locations, UV index and air quality, and gives customers and indication of their skin age.
Once the diagnosis has run, customers can email themselves the detailed report of its findings, meanwhile, the app will store every diagnosis that has run.
The brand first developed this technology in 2016 with its skin-scanning machine, My Skin Navigator, which is used in True North's medical centres, but Behrens wanted to make diagnosing skin care concerns more accessible for its customers.
Skincoach launched in the UK on 2 May and is available to download on iOS and Android devices by searching for My Skincoach.
This is the second digital venture for the brand in 2018 after launching its UK e-commerce website earlier this year.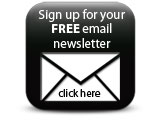 Companies