'Truly surreal': Actress Viola Davis signed by L'Oréal Paris
The appointment builds on L'Oréal's mission to be reflect diversity through its spokeswomen
Academy Award winning actress Viola Davis has joined beauty giant L'Oréal Paris as its latest spokeswoman.
Off-screen, the 54-year-old has played a central role in challenging Hollywood to be more diverse and inclusive.
This motivated the partnership, which builds on L'Oréal's mission to reflect diversity through its spokeswomen.
Davis said: "I believe it's so important to build confidence in women from a young age and to role model diverse perspectives of beauty.
"To now be part of a brand that has been championing women's worth for more than 40 years and to use my voice to help empower others is truly surreal."
Davis will make her brand debut in the L'Oréal Paris' Age Perfect print, digital and advertising campaigns later this month.
Delphine Viguier-Hovasse L'Oréal Paris' Global Brand President said: "We are thrilled to welcome Viola as a member of our family.
"Viola's tenacity, authenticity and bold spirit resonate with and inspire for many people.
"She challenges the status quo in all aspects of life and her drive to succeed has proven itself time after time."
In her new role, Davis will work alongside acclaimed artists and actresses, including Celine Dion, Helen Mirren, Eva Longoria and Camila Cabello.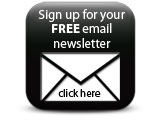 Companies