UK internet users increasingly seek time offline
15 million say they have actively undertaken a digital detox or time away from their screens
15 million say they have actively undertaken a digital detox


One in ten internet users have sought time away from their screens in the last week


The average amount of time spent online is 25 hours per week
Ofcom finds UK internet users are seeking a healthier online/offline balance
UK internet users are increasingly seeking time 'offline', Ofcom has announced after conducting a study on 2,025 adults and 500 teenagers.
The Communications Market Report 2016 found that 15 million UK internet users have actively undertaken a 'digital detox' or time offline, after attempting to strike a healthier online/offline balance.
Jane Rumble, Director of Market Intelligence at Ofcom, said: "The internet has revolutionised our lives for the better. But our love affair with the web isn't always plain surfing, and many people admit to feeling hooked."
The survey discovered that one in ten internet users have sought time away from their screens in the last week alone.
In order to do this, 25% spent up to one day without using internet, 20% took up to a week away from the world wide web, and 5% ditched the screen for a whole month.
Taking a holiday was a typical motivating factor for taking 'tech time-out'.
The amount of time UK-based adults spend using the internet has boomed. The average amount of time spent online is 25 hours per week, while 42% go online or check apps more than ten times a day.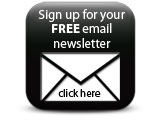 Approximately 11% of UK internet users access the internet more than 50 times daily.