Ulta Beauty net sales grow 22.1% in Q3 2015
The US beauty retail chain generated above-plan earnings growth
US beauty retail chain Ulta Beauty put in a sterling performance in Q3 2015, with net sales rocketing 22.1% to reach $910.7m.
During the third quarter the company opened 45 new stores and closed two. At the end of the period the total number of Ulta stores stood at 860. Despite a strong brick-and-mortar presence, Ulta's latest results also signalled the strength of its online business. E-commerce sales grew 56.3% to $46.2m from $29.6m in Q3 2014.
CEO Mary Dillon said: "Ulta Beauty's excellent performance in the third quarter was highlighted by top line momentum driven by double digit traffic growth, leading to above-plan earnings growth."
She added: "Delivering against our six strategic imperatives continues to drive our business forward. We believe our efforts to build awareness of the Ulta Beauty brand are bringing more guests to discover our differentiated assortment and the benefits of our loyalty programme, now boasting 17 million active members. As a result of our financial performance in the third quarter and our position of strength heading into the holiday season, we are raising our guidance and now expect our 2015 full year earnings growth rate to be in the low twenties."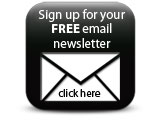 For the fourth quarter, Ulta predicts net sales in the range of $1,212m-$1,233m compared with actual net sales of $1,047.6m in Q4 of fiscal 2014. Comparable sales for Q4 2015, including e-commerce sales, are forecast to grow 8-10%.
Companies