Ulta Beauty to open in Hawaii
US retailer Ulta Beauty will open two new Hawaiin stores in Kailua Town and at Pearl Highlands Centre next year
One of Ulta Beauty's stores in the US
Ulta Beauty is set to debut two stores in Hawaii late next year.
The company currently operates 1,010 retail stores across 48 US states and the District of Columbia.
The new stores will open at Alexander & Baldwin's (A&B) shopping centres in Kailua town and at the Pearl Highlands Centre.
A&B Properties President, Lance Parker, said: "We are excited to welcome Ulta Beauty to Hawaii. As the nation's leader in beauty products, they will complement our efforts to bring new options to the communities we serve.
"We expect the stores to fit in well with the enhancements we are working on in both Pearl City and Kailua."
Ulta Beauty is the largest beauty retailer in the US offering more than 20,000 products from around 500 beauty brands.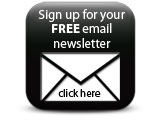 A&B owns, operates and manages 4.8m sqft of retail, industrial and office space primarily in Hawaii.
Companies