Unilever commits to renewables
The company has signed an agreement with the University of Liverpool to develop renewable chemicals
Dutch chemicals giant Unilever has signed an agreement with the University of Liverpool to develop renewable chemicals from biomass, including the surfactants and polymers that go into many of its products. The three year research project will involve developing renewable chemicals from surplus sugars, fats, oils and carbohydrates produced from commodity by-products and forestry wastes, with the aim of creating a centre of excellence in the identification of sustainably sourced ingredients.
"This study has the potential to revolutionise the way we manufacture household products and further reduce the environmental impact of our products," said Unilever Research Director Paul Jenkins at the launch of the partnership agreement, which is part funded by the UK Department for Business, Innovation and Skills.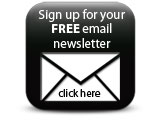 The two bodies will jointly operate the new unit, which will be based at the university. Leading sugar business AB Sugar is also a key project partner and will provide sugar beet residue from its refining process.
Companies