Untangled haircare by Gattefossé
In 2021, the global haircare market is forecasted to reach $89 billion USD. A jump of almost 24% compared to 2016. What is driving the haircare market today? Why such a strong enthusiasm for hair?
Hair is the new skin
Today, we see a strong parallel with skincare shaping the haircare market. Novelties in haircare are strongly linked with those of the skincare market.
The routine, claims, textures but also the targets are evolving
Day care, night treatments, dies to enhance grey hair but also sprays for rainbow hair; all these products are becoming more and more popular every day. Even beards are pampered with a wider and complete range.
Want to know about emerging haircare claims? Keep an eye on skincare innovations!
Among the trendy topics, one can mention anti-pollution, UV and visible light protection, scalp care, deep moisturisation, multi-functionality and anti-ageing of course.
A natural approach
Today, consumers feel more concerned about which ingredients are present in their beauty products. They tend to choose sustainable and natural options and avoid some ingredients to treat their hair as they do for their skin.
This is a global concern. In Asia, "free from" claims are growing rapidly; in Europe and North America, superfoods but also probiotic and gluten-free products are emerging; in India, products are inspired by the Ayurvedic medicine.
Curls are making waves
60% of the global population has curls, coils or waves. Recently, consumers with curly, wavy or frizzy hair have stopped relaxing their hair in order to celebrate their natural textures. Consumers now better accept their hair naturally and free curls make a strong comeback.
Products designed for curly and wavy hair are gaining strength on the market: indie brands targeting those specific needs have grown rapidly and more conventional brands have expanded their ranges to reach these consumers. Lately, the textured hair category have become the fastest growing and most dynamic of all in the beauty industry.
An innovative routine
Forget the old "Shampoo – Condition – Style", today's haircare routine is more sophisticated and includes an increasing number of products.
Pre-shampoo
The first step of this new haircare regimen provides hair with a deep moisturisation and a first conditioning effect. Balm-to-oil Hair Treatment, an innovative hair balm, transforms into an oil to deeply nourish the hair and it creates a soft moisturising film.
Serum
Hair serums, which help to soothe and balance the scalp, decrease dandruffs and boost hair growth, are also gaining popularity. Scalp Heaven, a natural serum, completes the hair routine in this way.
Style
This step intends to give movement and shape to the hair but it also aims at reducing the fly-away hair. Using Frizz Control, humidity and unwanted volume are nothing but a bad memory for curly and frizzy hair.
Night
Another unconventional step takes place during the night. Mangolicious Night Cream, applied on your hair before going to sleep and rinsed in the morning, gives an extra-moisturisation and exotic touch to the hair.
Beard
Even men are included in this new haircare routine. Beard Groomer is a natural cream which moisturises and smoothes the driest of beards.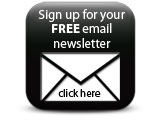 To learn more about the new and trendy haircare regimen, click here.
Companies