Urban Retreat launches interactive retail platform
Beauty Touch brings experiential retail technology to consumers
Urban Retreat has launched a new retail platform, which utilizes interactive touch technology to provide what it claims is an enhanced shopping experience for consumers.
Beauty Touch, a collaboration between the beauty retailer and DigiTact Ltd, an interactive software company, specialising in experiential retail technology, features a unique touch screen that can be manipulated by the consumer to provide information on products and treatments available in store. By using up to four fingers or a special product code, which is placed on the screen, the user can search for product information, share it with a friend via social media sites or download a QR code for viewing at a later date. The platform also provides the retailer with real-time clean data capture, the first time such a service has been available.
"This is the first time we have been able to measure retail analytics," commented DigTact founder and ceo, Ben Gibson. "We can now measure consumer behavior and see how that equates to sales."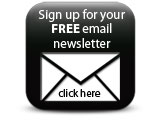 Currently Urban Retreat has two devices on display in its Harrods flagship, which also promote its Christmas theme, When you Wish Upon a Star.
Companies