Verdant Alchemy debuts bath and shower oils
The brand's hero range includes a collection of 6 bath salts
Natural bath and skin care brand Verdant Alchemy has launched its first-ever bath and shower oil range.
Available in three of the brand's signature scents, Drift Off, Breathe In and Retreat, the products are said to two to three times more concentrated than its other formulas.
Drift Off combines lavender, mandarin and vetiver, Breathe In contains eucalyptus, lemon and thyme, and Retreat is blended with lavender ylang ylang and ho wood.
Verdant Alchemy's hero line features six bath salts.
Customers can shop the range for £42 via verdantalchemy.co.uk, Liberty London, The Conran Shop, Content Wellbeing and selected Verdant Alchemy stockists.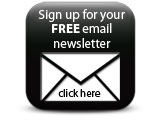 Companies