Very axes more than 140 jobs as tech restructure takes hold
Despite the cuts, the online fashion and beauty retailer is expected to create 100 new technology focused jobs
Online retailer Very has announced plans to axe more than 140 jobs in the wake of the coronavirus pandemic.
The restructure will see more than 100 head office jobs cut and 35 customers care redundancies, reported Retail Gazette.
According to sources, while the decision has been directly influenced by Covid-19, the company has been making investments in its technology over the last few years and intends to keep some changes made through the pandemic to become more digitally focused.
In response, and despite the cuts, Very has said it will create 100 new jobs in its technology division.
In a statement, the firm said it will introduce "a series of measures aimed at retaining the digital ways of working and increased levels of flexibility and autonomy that its colleagues have enjoyed and that have proven effective over the last three months."
Henry Birch, CEO of Very parent company Shop Direct, said: "As we look to the future, we need the right team structures, working practices and environments to enable us to meet the opportunities and tackle the challenges that lie ahead.
"That means reshaping our business and bringing in new people and skills to enhance our capabilities.
"Unfortunately, that means that we will be making a number of existing roles redundant.
"In making these changes, we are committed to supporting our impacted colleagues through what we know will be a difficult time and will work closely with our recognised trade union, USDAW."
Staff affected by the decision are said to have been notified.
Very's bid for beauty
Speaking to Cosmetics Business last year, Gemma Lord, Beauty and Fragrance Category Manager at Shop Direct, the firm that operates the online retailer, said the firm was investing heavily in its beauty sector.
In 2019, the firm brought on more than 20 beauty brands on board and was seeing particular growth in its fragrance and skin care categories.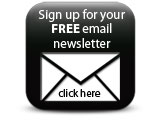 She said "Beauty is such a dynamic category – it has high frequency of browsing, high dwell time and high repeat purchase.
"For us, online presents a great opportunity to fulfil that appetite to explore beauty and seek inspiration."
Companies