Victoria Beckham Beauty strengthens skin care portfolio with balancing serum
The new Cell Rejuvenating Power Serum has been formulated with technology developed by Augusinus Bader
Victoria Beckham has introduced her first product of 2020 for her namesake beauty brand.
The new Cell Rejuvenating Power Serum (£180) is said to be highly concentrated that harnesses the power of Augusinus Bader's TFC8 technology, combined with a blend of active molecules including hyaluronic acid, niacinamide, vitamin E and olive fruit extract.
These actives are designed to help repair and rejuvenate skin, while balancing skin's microbiome and strengthening its moisture barrier.
"My approach to skin care is focused on trying to find innovative solutions for skin health, which can be measured by the scale of protection and care for the skin, and are verified in clinical trials," said Bader.
"In partnership with Victoria Beckham and her team, we took this same approach and created this amazing new serum, which respects healthy skin physiology and protects the skin barrier function.
"All the know-how is based on the scientific knowledge of what our skin cells really need to work at their best."
The new launch is the brand's second skin care collaboration with the biomedical scientist, following its Cell Rejuvenating Priming Moisturizer, which hit the market in November last year.
To use the serum, Victoria Beckham Beauty recommends applying a few drops to cleansed skin in upward strokes until absorbed.
Customers can shop the range via victoriabeckhambeauty.com.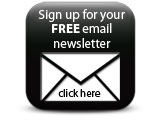 Companies