Wahanda predicts top beauty trends for 2014
Blow dry bars, HD brow treatments and cryotherapy set for popularity in the UK this year
Wahanda has announced the ten emerging trends that it believes will be big in the UK in 2014. According to the health and beauty appointment bookings website, hair bars – a staple for busy New Yorkers – are now proving successful with beauty conscious Brits; in December 2013, Wahanda saw bookings for blow dries increase by 45%. The trends for HD brows and rainbow hair are also predicted to continue. In men's grooming, meanwhile, the popularity of men's massages and manicures increased by 31% in 2013 and treatments like men's hair extensions look set to make a splash this year.
In addition to organic and natural spa treatments, nail art and teeth brightening, Wahanda believes that "non-surgical facelifts", like laser resurfacing and peels, which claim to make people look "fresher" rather than "younger", will start to replace more extreme alternatives, while cryotherapy – used to dissolve pockets of fat – will thrive as an alternative to lipo.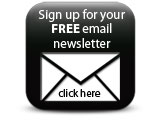 Finally, aspirational nutritional and health based products, such as fitness classes, juicing and meditation are also predicted to grow in popularity over the next 12 months.
Companies