Walgreens Boots Alliance closes Drugstore.com and Beauty.com
Walgreens will close e-commerce site five years after $429m acquisition
 
Walgreens purchased drugstore.com and beauty.com in 2011 for $429m
 
Company has now announced that both sites will close in September
 
Walgreens Boots Alliance will now focus on own e-commerce platforms
Walgreens Boots Alliance has announced that e-commerce sites drugstore.com and beauty.com will close in September 2016. The company says that the closure will cost it $115m in pre-tax charges.
In a statement, Walgreens spokesperson Phil Caruso, said: "Over the past year, we have been focusing on building omnichannel capabilities on walgreens.com. After careful consideration, we have decided to shut down drugstore.com and beauty.com. We intend to focus on walgreens.com."
The company purchased the two sites in 2011 for $429m, when drugstore.com was a flourishing outlet with more than 3 million customers. At the time, drugstore.com was said to be the eighth largest online retailer in the US.
In a regulatory filing note, Walgreens said that it was closing the two outlets to "focus on the development of walgreens.com". Both websites are now publicising an end to their rewards scheme on 30 September.
The move comes as Walgreens Boots Alliance is said to be taking steps to significantly reduce costs in its Cost Transformation Program.
The closure could result in the loss of up to 100 jobs at the company's Bellevue office, with an unspecified number of employees able to transfer to the Walgreens' website.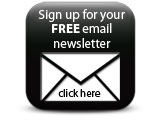 Earlier this yes, Walgreens sold SkinStore.com, which was purchased at the same time as drugstore.com and Beauty.com, to UK retailer The Hut Group.
Companies