Walmart acquires Chinese personal care etailer Yihaodian
The US retailer has bought the remaining 49% in shares to take full ownership
US retailer Walmart has bought the remaining shares in Yihaodian, a Chinese e-commerce business, giving it full ownership of the company.
Yihaodian sells a variety of personal care products, with brands including L'Oréal Paris, Cetaphil, Borghese, Olay, Neutrogena, Head & Shoulders and Bioderma, among many others. In total it sells more than 8 million products covering 14 product sectors.
Walmart previously held approximately a 51% share in Yihaodian. However, it has now been confirmed that the retailer has bought the remaining 49% in outstanding shares from Ping An of China, a financial services group, and the two Co-founders, former Chairman Gang Yu and former CEO Junling Liu.
It is hoped that the acquisition will create "a seamless experience for customers across online, mobile and stores", Walmart noted in a statement. Neil Ashe, President and CEO of Walmart Global eCommerce, said: "Yihaodian has excelled as one of China's top e-commerce businesses. We're excited about the team at Yihaodian and their strong local e-commerce experience. This local experience, combined with Walmart's global sourcing and our strong local retail presence and supply chain will allow us to deliver low prices on the products customers need in new and exciting ways. Our investment in Yihaodian is part of our long term commitment to grow in China, and we look forward to continuing to play a positive role in the development of the e-commerce industry."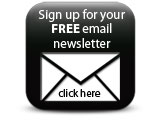 It was confirmed that Yihaodian will continue to operate under its existing name and focus on the needs of consumers in China. Wang Lu, President and CEO of Walmart Global eCommerce in Asia, will lead Yihaodian. Meanwhile, the two Co-founders, who announced earlier this month that they would be leaving Yihaodian, will continue to serve as Chairman Emeritus and Strategic Executive Advisor to ensure a smooth transition.
Companies