Walmart and JD.com announce partnership in China
Strategic partnership expands Walmart's presence in China
Walmart and JD.com have signed a strategic partnership to improve both parties' services across China through both e-commerce and retail.
The deal will help Walmart expand its presence in China and provide its stores, including Sam's Clubs, with increased traffic from JD.com's customer base. The retailer will also take advantage of JD.com's same-day delivery network. Walmart has also purchased a 5% stake in the JD.com business as part of the deal.
In return, JD.com will gain control of Walmart's Yihaodian online platform in China. The supermarket's key product categories – particularly household goods and groceries – complement JD.com's existing offering. The deal will also give JD.com greater access to imported goods from Walmart and Sam's Club.
Walmart will work with JD.com on expanding the Yihaodian brand and Sam's Club China will open a flagship store on JD.com. The two companies will work together on expanding their product selection.
Richard Liu, CEO at JD.com, said: "We are very happy to announce this landmark agreement between two leading retailers, which we are confident will help bring e-commerce in China to the next level and benefit millions of consumers."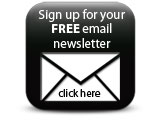 Doug McMillon, President and CEO at Walmart, added: "JD.com shares similar values in making the lives of consumers better. It also has a very complementary business and is an ideal partner that will help us offer compelling new experiences that can reach significantly more customers."