What's next for green beauty?
How growing brands can stay true to their roots after investment and acquisitions
In 2016, natural beauty became seriously big business. Just last month, Unilever agreed to pay a rumoured $700m to acquire Seventh Generation, while Jessica Alba's Honest Beauty is worth an estimated $1bn.
Unilever's purchase looks to be a savvy investment. A survey conducted by skin care brand Kari Gran revealed that 35% of women are planning to purchase more natural beauty products in the next two years.
Demand for natural products is particularly high among millennials: 73% of consumers aged 18-34 were found to be interested in buying all-natural products. Millennial women appear especially keen on natural skin care products with 14% saying they will only purchase all-natural skin care.
Ingredients are important for the majority of consumers with 55% saying they check the label before purchasing.
But as more companies snap up green brands, do they run the risk of losing niche appeal? Many consumers value smaller brands because of their independence from large conglomerates.
When Burt's Bees was acquired by Clorox in 2007, the sustainable brand was accused of 'selling out'. In the years that followed, however, Burt's Bees has been able to increase its R&D budget.
Between 2009 and 2012, the average percentage of natural ingredients in each Burt's Bees product increased from 97% to 99%, according to The Guardian, arguably making it more natural than it would have been without Clorox's help.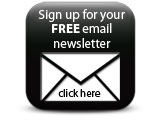 With bigger budgets and global influence, large conglomerates could help spread the positivity of green brands even further.
Consumers research brands at home
"Millennials are adding natural beauty into their routines alongside mainstream products with consumers more demanding and savvy about what they're putting on their bathroom shelves. We notice that the first thing many consumers do is pick up a product and scan the packaging to find what they're looking for – whether that's a particular ingredient, the leaping bunny or a natural percentage declaration. However, before the product is even being picked up on-shelf, consumers are researching brands and their ethics at home. Sustainability is now high on the agenda, as we've seen from the call to ban the microbead. Bigger brands therefore must take steps towards a greener future. Yes To is set to launch the first face wipes made using recycled cotton t-shirt scraps. We can expect to see brands continue refining their formulations and looking into super-natural production techniques. Bigger brands have a lot to compete with."
Lydia Korol-Bluring, European Marketing Manager, Yes to
Establishing green credentials takes years
"Natural cosmetics are one of the few areas of the beauty industry in value growth. As more people become concerned about what they put on their skin, conventional brands are often adding a sprinkling of natural 'magic' to their formulations to allow green marketing claims to be made. Often this will include the claim 'organic extracts', which may only apply to 1% of the product formulation. But we are now talking to increasingly well- informed customers who are demanding detailed information not just about the ingredient's purity and efficacy, but also about where it is sourced. Customers want the reassurance that ingredients, such as palm oil, are sustainably and ethically sourced. Establishing green credentials takes years and ideally runs through a company like DNA. A credible sustainable beauty company must put these concerns at the heart of its business. It needs to be led by the CEO and often means putting the planet before profit."
Jayne Sterland, Managing Director, Weleda UK
Companies