Why Unilever's CEO has a problem with politics
Paul Polman has clashed with US and UK political leaders on issues such as climate change and refugee employees
Credit:Unilever
Unilever's CEO, Paul Polman has repeatedly made headlines recently because his plans for the personal care conglomerate are seen as controversial for some UK and US politicians.
Last month Polman told AOL that his bid to employ refugees in the UK had hit a brick wall.
"We could easily put companies together in Europe to close that camp and give these 15,000 families work," he said. "I tried to do that in the UK but politically it just ran against a brick wall."
Polman called on EU leaders to give companies incentives to hire those seeking asylum in the member states by removing potential business risks. He added: "You need more courageous politicians that are willing to do this because it comes at a personal risk – there is no question about that."
He added the predicted 10 million-strong deficit in Europe's workforce was 'a tragedy' and companies cannot meet science, technology, engineering and mathematical (STEM) needs.
When US President Donald Trump decided to abandon the Paris climate agreement last week, Polman said the leader did businesses 'a favour'.
"You see groups of mayors, states, the business community, civil society really accelerating its pace of implementation," Polman told CNBC.
"Seeing this enormous outcry I come to the conclusion a little bit that he might have done us a favour; that we're moving faster now than we otherwise might have been."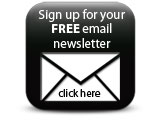 Unilever has a long-term commitment to go green and is currently six years into its Sustainable Living Plan. Most recently the company announced plans for its UK sites to be 100% powered by renewable wind energy.
Companies