Wrigley launches first ever gum and 'prophy paste' duo
Chewing gum manufacturer teams up with Young Dental to create a product that will spark conversation about oral care and dental hygiene
Wrigley and Young Dental have teamed up to create a chewing gum product that also contains a single-dose cup of 'prophy paste' or prophylaxis toothpaste.
The launch is the first of its kind and was designed to draw parallels between chewing gum and overall dental hygiene.
The Orbit Prophy Paste and Gum packs come in three flavours Bubblemint, Spearmint and Peppermint.
Steve Wright, Director of Marketing at dental product manufacturer and supplier Young Dental, said: "There is no other product like this on the market and there was no better partner for us than Wrigley's Orbit brand, which offers a treat-like experience, with the oral health credentials to boot."
Wrigley and Young Dental hope that dentists and hygienists will strike up new conversations around dental health by giving the product away at the end of patient appointments.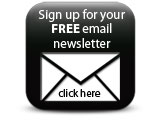 Michelle Green, U.S. Marketing Communications Manager for Wrigley, added: "The new Orbit Prophy Paste and Gum pack is so exciting, because it's a way hygienists and dentists can make their patients' visits that much more enjoyable."
Companies