YouCam Makeup app hits 100 million downloads
App allows consumers to virtually try on and buy make-up
Perfect Corp, the company behind virtual makeover app YouCam Makeup, is celebrating a download milestone.
The app has received 100 million downloads on iOS and Android since its launch. "We are very proud to be able to announce this symbolic step of 100 million downloads," said Alice Chang, CEO of Perfect Corp. "This milestone demonstrates that YouCam Makeup is the number one application in the world. We have achieved this step with the loyal support of our passionate community of users, by whose enthusiasm and feedback we have been able to guide our innovations continuously."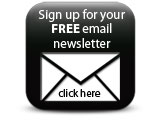 The YouCam Makeup app has an average score of 4.4 out of 5 on the Google Play Store. Users are able to trial make-up looks and go on to buy products.
Companies